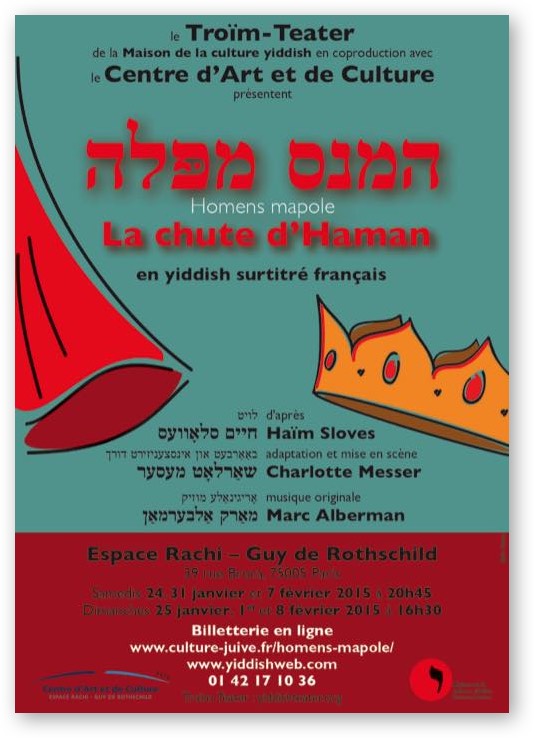 HOMENS MAPOLE

HAMAN'S FALL
HAÏM SLOVES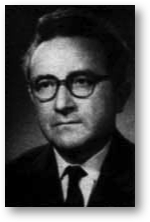 HAÏM SLOVÈS (1905–1988)
A playwright, a columnist and a lawyer, Haim Sloves was an example of those players of the Yiddish world, whose life was full of paradoxes.
A committed activist, he joined the Communist Youth in his native city of Bialystok (Poland) at the age of 15. In 1926, persecuted for his political activity, he fled to Paris (France), where he lived until his death in 1988, and where he wrote several books and theatre plays in Yiddish.
While remaining a Communist activist, he fought against the Soviet dogmatism during the cold war, and defended the Yiddish culture. In 1979 he published in Yiddish Sovetishe yidishe melukhishkayt (The Jewish Statehood in the Soviet Union), which still is a reference work on the history of Borobidjan.
Deeply attached to the Jewish destiny, through his theatrical work he wished to participate in the emergence of a modern Jewish culture, « progressist », according to the established vocabulary, and heiress of the traditional Jewish art.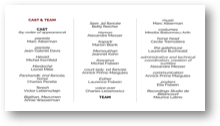 CAST & TEAM


CAST
(by order of appearance)

pianiste
Marc Alberman

pianiste
Jean-Gabriel Davis

Hérold
Michel Kornfeld

Mardoché
Lionel Mille

Parshandti, 2nd fiancée, horse
Charles Perelle

Teresh
Victor Lebensztejn

Bigthan, Mezumen
Annie Wasserman

Seer, 3d fiancée
Betty Reicher

Haman
Alexandre Messer

Kaparti
Marion Blank

Memoukhan
Jeannet Kohn

Assuerus
Michel Fisbein

court lady, 1st fiancée
Annick Prime-Margules

Esther
Laurence Fisbein

voice over
Charles Leizerowicz

TEAM

original music
Marc Alberman

costumes
Mireille Babonneu-Arth

horse head
Cécile Trémolière

the gatehouse
Laurence Buchwald

administrative and technical coordination, creation of supertitles
Alexandre Messer

communication
Annick Prime Margules

posters
Elia Fisbein

Recordings Studio de Billancourt
Maurice Latino
HOMENS MAPOLE

In Homens mapole as in the Bible, Queen Esther, after her marriage to Ahasuerus, King of Persia, foils the evil plot of the cruel and arrogant Haman and saves the Jewish people.

But the play, with its songs, humor and fantasy, carries the spectator into the carnival of Purim, festival of resistance and transgression, glorifying the hope that sustains the Jewish people in their times of adversity. It is built on the model of a Purimshpil, the folk play created to entertain the Jewish public on the occasion of this holiday. Written in 1940 by Haim Sloves (1905 - 1988), then greatly modified after the French Liberation, the play was staged in the years immediately after the war by some of the finest actors of the Yiddish theater, notably Oscar Fessler and Zygmunt Turkow. Between 1946 1949 it was played many times in Paris, New York, Los Angeles, Wrocław, Rio de Janeiro and Buenos Aires.

Homens mapole was seen in its time as a message of resilience for the survivors. Reviving this play 70 years later is to show once again a classic of Yiddish farce that resonates today with newfound timeliness.