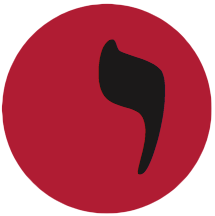 Yiddish is a part of the European cultural legacy. Taking out from the drawers the treasures of Yiddish comedy and drama and giving them a chance to express themselves on a stage in the beauty of their language, is participating in the movement of enriching the European and world cultural diversity.
DI YOYNES UN
DER VALFISH
The Jonases and the Whale
after
Haïm Sloves
DI TSVEY
KUNE-LEML
The Two Kune-Leml
after
Avrom Goldfaden.
DOS GROYSE
GEVINS
The Lottery
after
Sholem-Aleykhem.
OFN HALBVEG
FUN BENKSHAFT
Halfway Between our Yearning
by Boris Sandler.
HOMENS MAPOLE

Hamans Fall
after
Haïm Sloves.